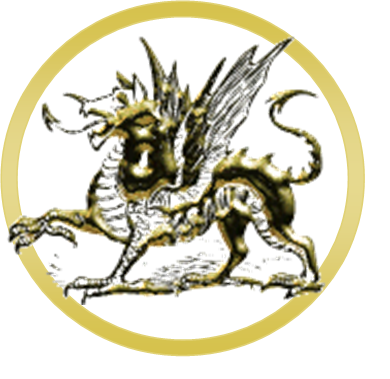 Testimonies from puppy owners-
I was looking online for a dog that would suit our family – not necessarily a show dog. I came across a picture showing a Mini Pinscher, German Pinscher and a Dobermann.
And like the story of Goldilocks and the three bears! I thought the mini pinscher was too small and the Dobermann too big but German Pinscher was just right.
I came across Masterkarn Kennels during a web search and after talking to Anita I decided it would be fun to show a dog, I was lucky enough to be able to buy one and haven't looked back since.
We kept in touch and I was sent photo's and updates on my new dog as he progressed – we decided on Tyson for his name and couldn't wait to meet him.
From day one Tyson became part of our family.
We feel so lucky that Masterkarn breed with not only looks but good temperament in mind as Tyson has a fantastic disposition; he is intelligent and was very easy to train.
German Pinschers are a wash and go type of dog with very little you need to do apart from give them a lot of love and exercise – Tyson is a beach bunny and loves nothing more that tearing down the beach at 100 miles an hour before hitting the surf for a swim.
Tyson has been showing now for nearly 12 months and so far has accumulated 86 Challenge Points – showing is fun for both myself and Tyson and it really didn't take much training to get him to stand correctly and run properly on the lead. I have found that having 2 leads might be the way to go as his everyday lead he can play up a little but not when he has his show lead on – he know when his show lead is on – its show-time only.
I can't thank Masterkarn Kennels enough for the enjoyment Tyson has bought us both in and out of the show ring and I can highly recommend them if you are looking at getting a quality German Pinscher – I'm certainly getting my next one from them!!
By Sue - WA
Jaffa has a very warm and affectionate personality and has become an important member of our family. She loves nothing better than to join in with us in evrything we do. Her intelligence and cunning continue to surprise and delight us!

Regards Cassandra - Vic


​​
Luigi is a highly energetic dog; he is friendly and confident around other dogs and people. Personally I have been most impressed by how clever and affectionate he can be. Here's a photo I took today. Oh and you have my permission if you wish to use this testimony.

Cheers, Julian - SA




Our puppy is going really well, lots of fun and very perky and interactive. We called her Tilly in the end and she's a much loved member of our family. We also get lots of comments about what a gorgeous dog she is, how cute etc. etc . I must say though she was lots of work at the start as she was difficult to toilet train and still is a bit willful about where she wants to go (not in the house at least!).

Cheers, Suzie - Vic
​

​​

~ Testimonials and Our Snapshots ~



​​I had seen a breed profile article in the Dogs Life magazine, and liked the idea of the versatility of the GP.

I had contacted Anita of Masterkarn Kennels, and put my name on her list for a male GP. As mother nature would have it Anita's bitch did not have any pups born, and Anita was unsure of when her next litter would be, so she referred me to another breeder.

So we now have our male GP, he is now 3 ½ years of age and now has his Australian Champion title and CCD title in obedience. My relationship with Masterkarn Kennels has now come full circle, where I went to Anita for a pup, she is now having a Rex litter.

I still keep in contact with Anita and John, they have always been very helpful, even when I've asked silly questions. It is amazing how our friendship has grown out of that initial puppy enquiry. I look forward to many more years of friendship and good-sported competition....

By Jo - SA





​​"Initially we read about the GP breed in Dogs Life magazine, we were instantly attracted to the breed for a number of reasons, their temperament,
ease of care, intelligent and fantastic good looks.
Over the years we have had a number of different breeds; Border Collie, Kelpies and a Blue Heeler (Cattle dog). However since owning a GP we would not
consider having any other type.
Masterkarn were most helpful when we made our initial enquiries and have been ongoing support since we have purchased a pup- Bella. Due to Masterkarn down sizing due to circumstances beyond their control they were looking to re-home a 2 year old desexed male, Axel, which turned out to be Bella's dad. We decided to add him to the family and he has fitted in without missing a beat.

As Anita pointed out although they can be head strong you get to the point the penny is teetering on it's edge and then finally the penny drops and
the result is a loving, well behaved entertaining member of your family. It is definitely worthwhile putting in the time."

By Lynne - SA


8 October 2011

We purchased our first 2 German Pinschers LolIi and Jett from Anita and John Fryer at Masterkarn Kennels. We found them to be very helpful and knowledgeable. I provided them with information regarding our family situation and they matched us to puppy which would suit best our family. We have since spoken to both John and Anita regarding our dogs and found them
to be very willing to help and pass on their knowledge to assist us in caring for our dogs.

Both LolIi and Jett are great dogs and valued family members. We very much appreciate the help and assistance which John and Anita have provided to us. LolIi and Jett are great pets, and very playful, loyal, with a great temperament and affectionate.

I would highly recommend them as dogs breeders without hesitation. The before and after service, which they provided and continue to provide is exceptional.

Mark & Tania - Qld





​​16 January 2013
​​​​​​
"Be prepared for some hard work in the early months as they learn the house rules – our German Pinscher puppy is very strong-willed with lots of spirit . At around 7 months the hard work has begun to pay off and our crazy puppy is settling down. We now have a smart, eager to please and loving companion that just wants to be with you whatever you're doing. Masterkarn have been a pleasure to deal with. So professional and a wealth of information to set us on the right path."

Karen Peevor​​ - NSW


Kate Yarwood
17 October 2017
Nothing but praise for Anita and her Masterkarn family. A great experience whilst on the search for a pup.