Why do we do these Guardian Owner(s) programs?
Contact us for Guardian Owner(s) information. Guardian Owner(s) families help to save our rare breed and to keep the breed's future safe. These dogs are very important and are owned by families as their own dog forever, often are already Champions and produce pups that go on to promote the breed in future years. The dog is available to suitable owners and has conditions applied. See full disclosure. Contact us for the Guardian Owner(s) contract agreement of this program.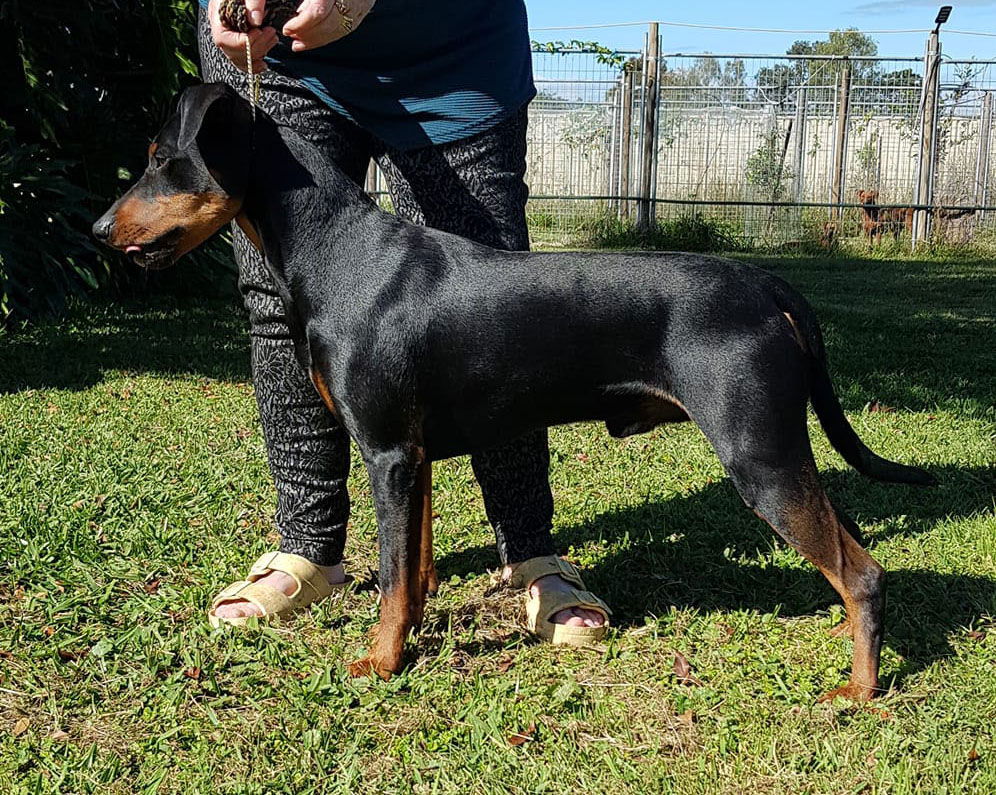 The above dog is Axel 2 yrs old, who is available on a Guardian owner(s) home agreement. This young dog has produced lovely progeny from his first two litters. Photo at 2 years old. Young male puppy Available for a show home or guardian home for QLD only.
____________________________________________
Why a Guardian Owner(s) home?
Any one who has tried to buy a German Pinscher already knows this breed is rare. Breeders do bring in new imports but things are getting harder due to costs of our quarantine requirements, import costs, dog costs and just paying for pups to be raised by another breeder in other countries prior to being exported and the gene pool availability of dogs world wide is making things harder to keep this beloved breed safe form extinction in Australia. The aim of the Guardian owner(s) program is to place our breeding stud and bitches dogs in loving home environments to promote happy, healthy and much adored family pets. This is where you come in as a "Guardian Owner(s)" family, you would care for one of our breeding/show young dogs in your home as your own pet.
Your responsibility under either agreement...
You will be responsible for loving them, walking them, grooming them, making sure they have a good diet, vet check-ups and a safe place to sleep and play, while they participate in their breeding/show program just as you would your family dog. Collecting their health tests and making them available for breeding stud dogs or bitches used as part of the contract agreement.
You must be willing to keep the female or male entire and live in Qld within reasonable driving distance of about 2.5 hours from us. Be willing to take the Guardian owner(s) dog to all appointments arranged by us as per agreement. Contact us for more info on our Guardian owner(s) breeding program. Regardless of the age of the Guardian owner(s) dog, we require Guardian owner(s) to pay for the dog at an extremely reduced price of $500.00 + pay for the yearly eye health testing as part of the contractual agreement instead of $4000.00 as the normal cost of a puppy. Masterkarn kennels will pay all other health tests required by us. YOU DO NOT have to out-lay any other costs to complete HEALTH TESTING required by Masterkarn kennels for us to initially breed our Guardian home dogs.
At 6 months The Guardian Home dog will need to have his full breed DNA collected and sent to Orivet for a certified result. (Generally already completed prior sending to a Guardian home).
18 months - 2 years. The Guardian Home agree to have yearly eye exams (arranged for by Guardian Owner(s) nearest to the dogs date of birth until the dog is 10 years old. Reports sent to Masterkarn kennels every year.
The Breeder(s) will make an appointment for your dog for an eye exam , a heart exam , Hips and Elbow scoring (arranged by us at our vet) and must have a passing grade to continue the program. Masterkarn kennels will pay for these initial tests.
Should the dog complete all health tests with passing grades for our Guardian owner(s) stud program. These may include the stud service, fuel and other costs. Our Guardian owner(s) will receive an inconvenience fee as stated in our agreement.
The Guardian Owner(s) will not receive an inconvenience fee if another Breeder(s) is interested in using the Guardian Owner(s) dog under this agreement at stud. The Breeder(s) will facilitate this service at their home. The Guardian Owner(s) instead will have 50% of the remaining stud fee after the costs of the service are taken out and repaid to the Breeder(s). The costs are related to fuel, food, AI, Progesterone and other fees are taken out prior to the stud fee division of 50/50 between the Guardian Owner(s) and the Breeder(s).
We have several successful dogs on our Guardian owner(s) agreement.
Stud dogs.
The future of our breeding program is resting with not just the Stud dogs, but females are also vitally important. Because breeders need to wait until an age appropriate time to use them for breeding, this is where the Guardian owner(s) breeding program comes into play. These young males/females are between 6 months and 4 years of age, basic training and socialized they need to be made available at occasional times for shows or at any time required by us for breeding. Guardian owner(s) must live within 2.5 hours drive of Masterkarn kennels for us to have the dog available and be willing to travel to us or a dog show. The dog is placed as a minimal fee family pet to compensate the owner for the effort of keeping an intact male or female and agreeing to complete eye exams yearly. The dog/bitch is also required to be shown at specialty or major All breeds shows including the Royal shows.
How Does the Guardian owner(s) Breeding Program Work?
If you would like to see our Guardian owner(s) contractual agreement on Guardian owner(s) homes and you feel you would love one of our carefully selected promising young dogs/bitches as a Guardian owner(s) please contact us.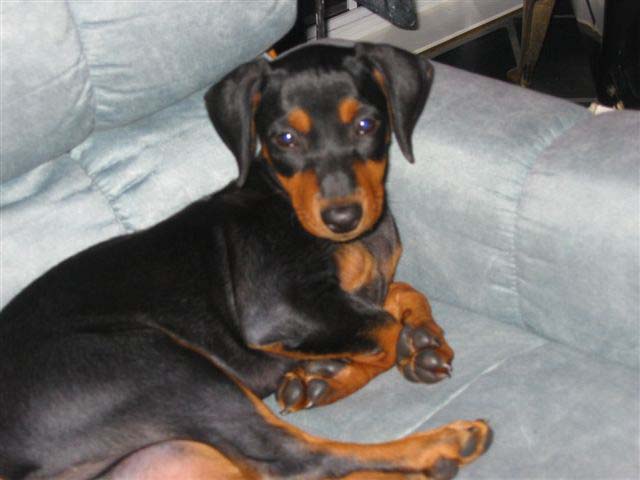 The above female is Gracie who was on our early Guardian owner(s) on a breeding agreement and gave us 3 Champions and sent her son to the USA to further the breed there at the well known Daveren kennels. Her son went on to produce Grand champions from his progeny.